396M

I/N: 0459673
300mm Metric Polycast® Rafter Square
Accurately measure vertical and horizontal surfaces to make sure they're plumb or flush with the Empire 300mm Metric Polycast® Rafter Square. It's also suitable for marking accurate 45° and 90° lines. Its rational size and large heel can be used as a saw guide for...
Read More
Key Features
Lightweight and durable Polycast® material

Easy-to-read graduations on both sides

Hard wearing moulded markings

Built-in pivot notch

Moulded metric conversion tables

Made in the USA
$29.98
WHERE TO BUY
This page is for product information only and item/s may be unavailable for purchase, contact your local Bunnings store for availability/price.
300mm Metric Polycast® Rafter Squareexpand_more
Lightweight and durable Polycast® material
Lightweight and durable Polycast® material
Easy-to-read graduations on both sides
Easy-to-read graduations on both sides
Hard wearing moulded markings
Hard wearing moulded markings
Built-in pivot notch
Built-in pivot notch
Moulded metric conversion tables
Moulded metric conversion tables
Made in the USA
Made in the USA
SPECIFICATIONS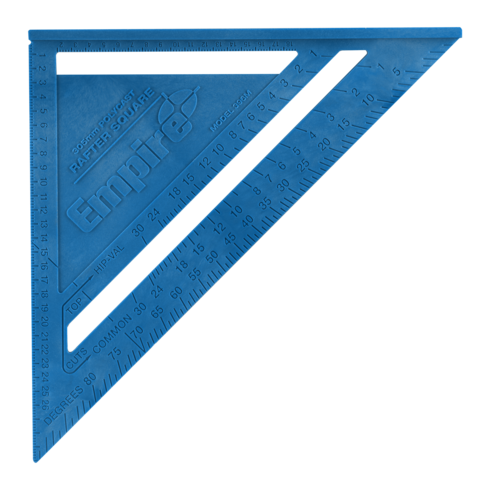 Product Dimensions

300 x 300 x 22 mm

Weight

0.314 kg